The highest form of worship is the worship of unselfish Christian service. The greatest form of praise is the sound of consecrated feet seeking out the lost and helpless. -Billy Graham
"I have shown you in every way, by laboring like this, that you must support the weak. And remember the words of the Lord Jesus, that He said, 'It is more blessed to give than to receive." -Acts 20:35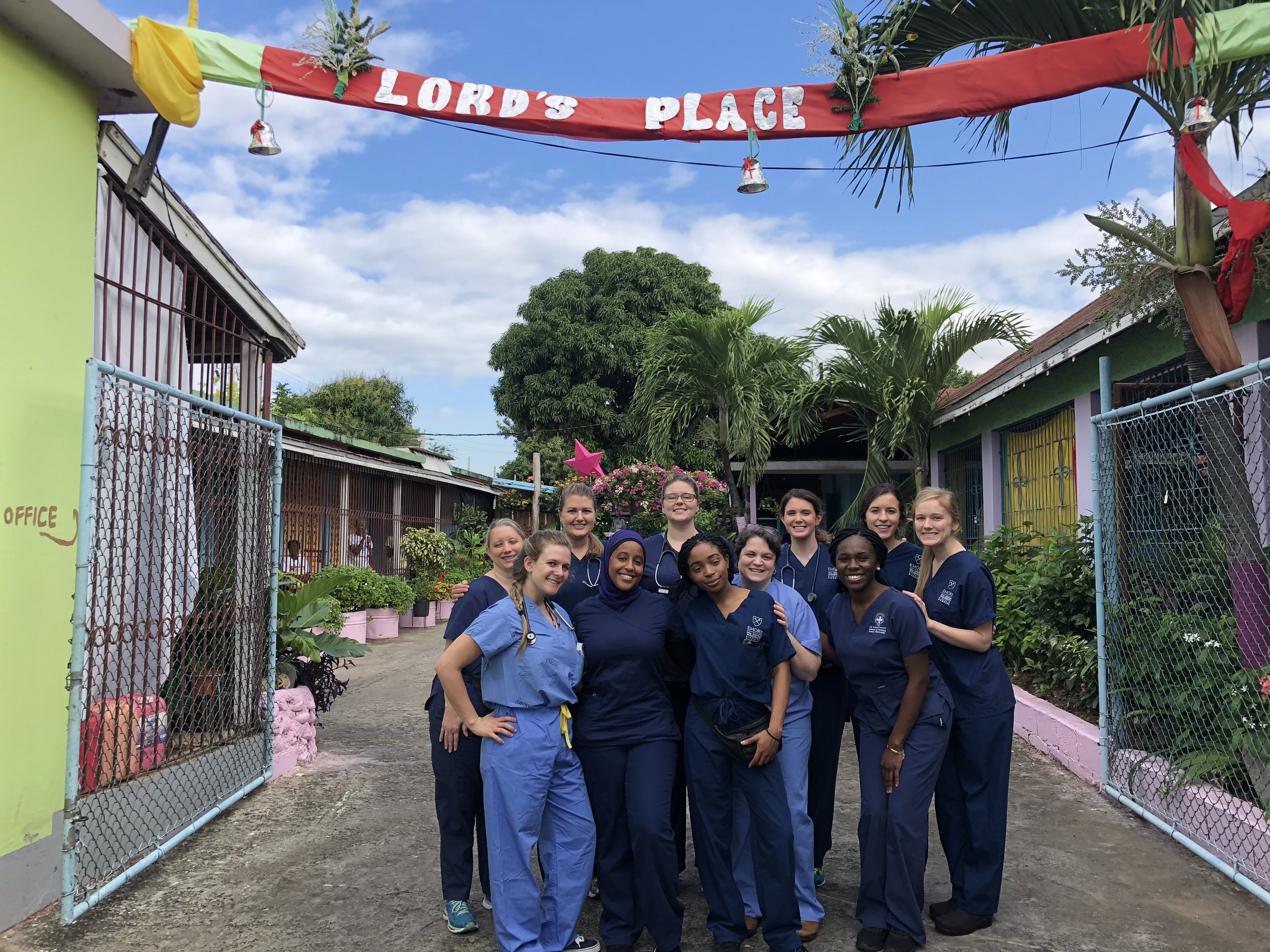 It was such a privilege and honor to work with the Missionaries of the Poor in Kingston, Jamaica. Many of the children were dropped off by family members who never looked back. A few still had an occasional family member to visit them. Despite what brought them there, they continued to share their infectious laughter and personalities.
As an organization run by Catholic monks, these brothers served in a capacity that I can honestly say I've never quite seen before. They are responsible for literally.. EVERYTHING concerning the children- Spiritual growth, Feeding, Clothing, and Grooming. The list goes on. At a point, I fought tears back because I could believe how hard working these men were.
Disorders like Cerebral Palsy (CP) and Down Syndrome are life changing but in countries that lack adequate supplies and resources, they seem to be a bit harsher. Myself, along with my group, fed, dressed, and played with the children. In addition, we performed range of motion exercises on contracted joints and completed physicals and health assessments for each child's file.
Y'all know how much I love hair. My favorite moment was being able to assist the staff with styling hair for the girl residents. I believe we are all blessed with gifts and talents that are to be used for the benefit of others. In that moment, I'm not sure I could've been any more happy to see the girls smile at the completed hairstyles.
Aside from my time at the center, I was able to soak up a ton of Jamaican Culture! My first surprise came when I met Shaggy, singer of "It Wasn't Me" and Kingston Native.
Our group's dinners were typically at popular restaurants in the Kingston area. We ate at Usain Bolt's restaurant, "Tracks and Records", and I'm pretty sure I ate the best burger I've ever eaten in my life lol. I can confidently say every meal I devoured was phenomenal. During our dinner outings, my aim was to speak with local Jamaicans to get a better understanding of life and culture there.
I met Asians, Indians, and English (aka British) Jamaican citizens who called that country home. Imagine my surprise when I came across Nigerians blowing full-force Yoruba, who had been living in Jamaica for almost 30 years!!
Unfortunately, I wasn't able to make my way down to Bob Marley's Official Museum but I was able to take a photo with statue Bob lol. That counts for something, right?
This post won't do my time in Jamaica any justice lol. Needless to say, I LOVEEEED every second of it and I will be making my way back. Kingston has humbled me and reminded me of why the nursing profession is such an important one. I will resume school tomorrow with fresh inspiration to serve after seeing the example of the Catholic Brothers.
More importantly, I see how God continues to provide for His children all over the world. He raises up and equips individuals with a desire to serve in areas that are often overlooked. To the Missionaries of the Poor, thank you for opening your doors to us. I am forever grateful.
*Interested in learning more about the Missionaries of the Poor or how you can support them from a distance? Click here to head to their website for more information!